More children, more active, more often
Does your playground need a revamp?  Would you like to raise physical activity levels during the school day? An Inspired Playground might be the right solution for you and can be funded through the 'Sports Premium PE Funding'
The Inspired Playgrounds Package – £6895
What you get
Fully installed playground = 5 activity stations
1 year licence to the Web app
Whole day training and staff CPD.
Leadership training.
Staff CPD.
Web app training for leaders and staff.
16 x Young Leader bibs.
Young Leader Incentive pack (16 x t-shirts, 16 x hoodies).
80 x Inspired Schools trophies (2 per week)
3 month training day and review. Bespoke to school needs
A refresher day for leaders
Teaching assistant CPD
One to one
Target group work
Lunch time supervisor training
Review meeting to ensure the project is exceeding expectations.
3 month data review and report.
On the training day, we will discuss the data obtained and review this and suggestions moving forwards.
Termly reporting of key information from the app.
Celebrate physical activity from all of our schools, sharing good practice
9-month review, one of our team will meet with the PE co-ordinator and headteacher to discuss the project, data and success criteria we have promised to deliver. Plan for the re-subscription the following year
Leader resources – cards with challenges to set the children during their sessions.
Teacher resources – both physical and online. Focussing on simple and easy ways to use the markings in lessons or classroom break.
Subscription in subsequent years – £2295
This will give you all of the above except the playground installation
Improve behaviour.
Give your teacher's their time back.
Developing sports leaders.
Increase physical activity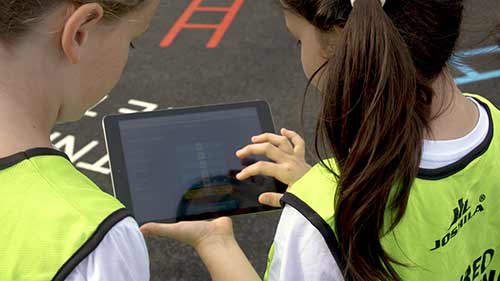 Fitness Stations
They are so versatile and can be used in a number of different ways
Clubs before, during and after school.
Healthy and active lifestyle lessons.
Refresher sessions before learning re-commences.
Clubs for target groups with low activity levels.
Gifted and talented sessions.
Learning breaks with TA's, or whole class
1-1 work.
Staff Training
Bespoke staff training.
Innovative ways to use the markings with little time or resources needed.
Training on how to use the web application.
Lunch time supervisor training
Teaching assistant training
Wider Community
Every Primary School can play a pivotal role in creating a healthier community,
Parent and Child Workout.
Fit at Work.
Pensioner programme.
Pre-school sessions.
Data Tracking
Termly reports on physical activity levels.
Incentivise the project.
Data on activity levels for the entire school.
Target groups.
We tick all the Ofsted boxes, use this report show off how you are spending your Sports and PE Premium.
Pupil premium data.
Create a more active, healthier and happier school.
Contact Stuart and Scott at info@primaryscl.co.uk to find out more.