Gymnastics
PSCL's highly recommended Program of Gymnastics activities has been developed and structured by our Head of Gymnastics Miss Nicola Beresford.
Nicola has Qualified Teacher status, British Gymnastics Membership and is qualified in Level 3 Women's Artistic Gymnastics Coaching.
PSCL's team of Gymnastics Coaches deliver a top-quality schedule of exciting Gymnastics activities to several partner schools through curricular, extra-curricular and holiday course sessions. Nicola also delivers CPD with the aim of supporting Teachers and coaches in feeling confident delivering Gymnastics activities.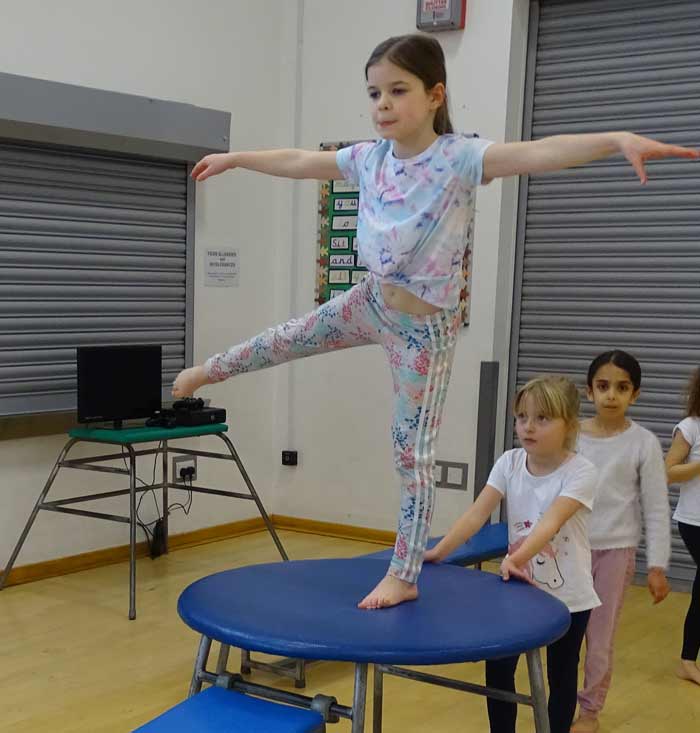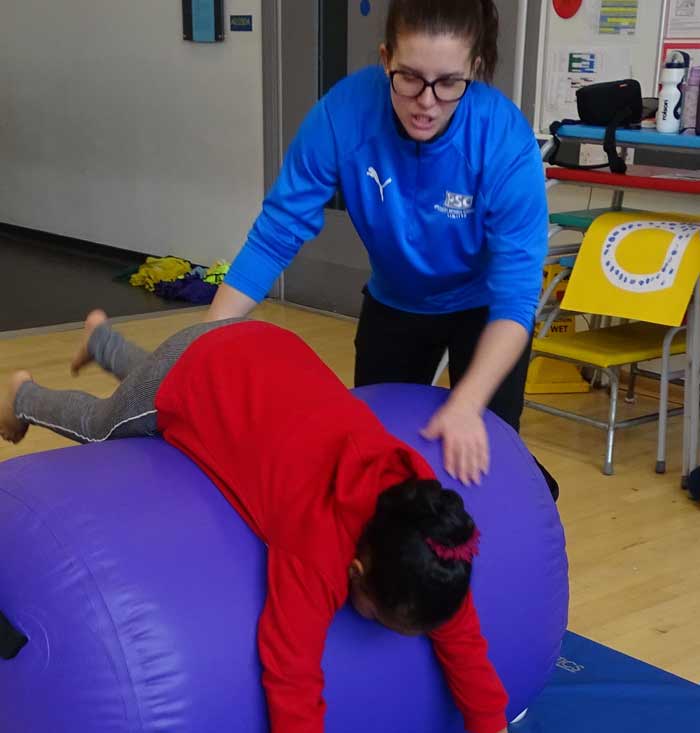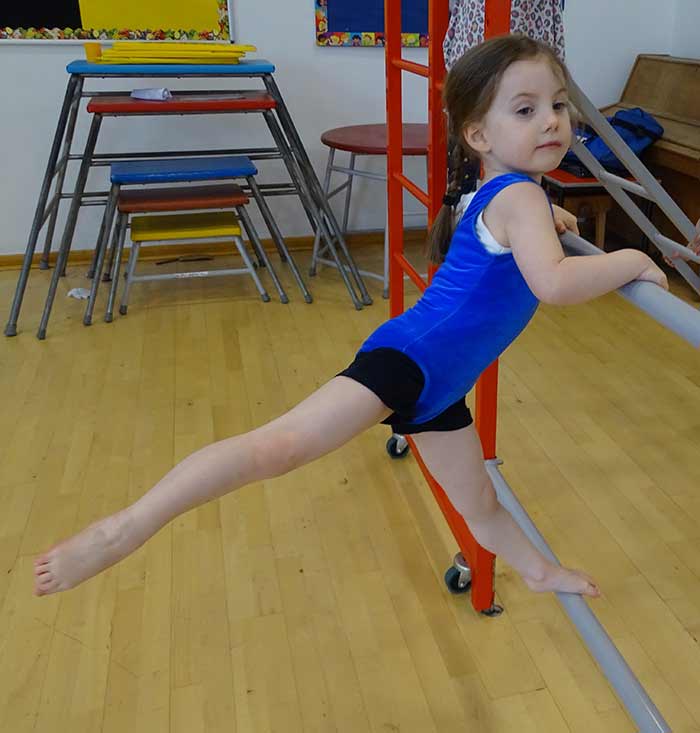 Gymnastics As Curriculum PE
PSCL Gymnastics PE Planning is designed to challenge and inspire all children age ranged 5 – 11 Years through a variety of different activities. Children who participate in PSCL's Gymnastics PE program have opportunity for learning a wide range of Gymnastics skills including Vaulting, Rolling, Jumping and even progression for acro skills such as cartwheels and handstands. When Children walk into our PE lessons, they are greeted with varied Gymnastics apparatus set ups including Climbing Frame structures and confident coaches prepared to inspire and motivate.
Our 12-week program in line with the National Curriculum challenges year groups from Reception up to Year 6 and includes opportunity for Teamwork, Evaluation and Assessment.
PSCL's aims for curriculum PE Gymnastics are:
All gain opportunity to have access to and feel confident using Gymnastics Apparatus.
All children learn and develop a multitude of attributes contributing to the development of the whole child.
All children inspired and motivated to learn and improve.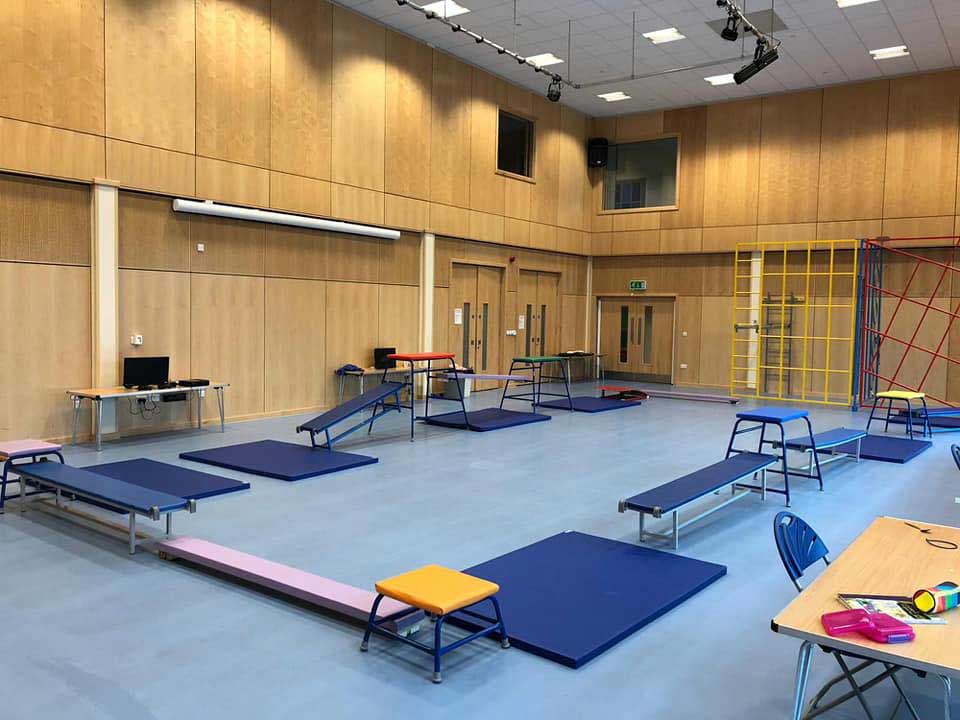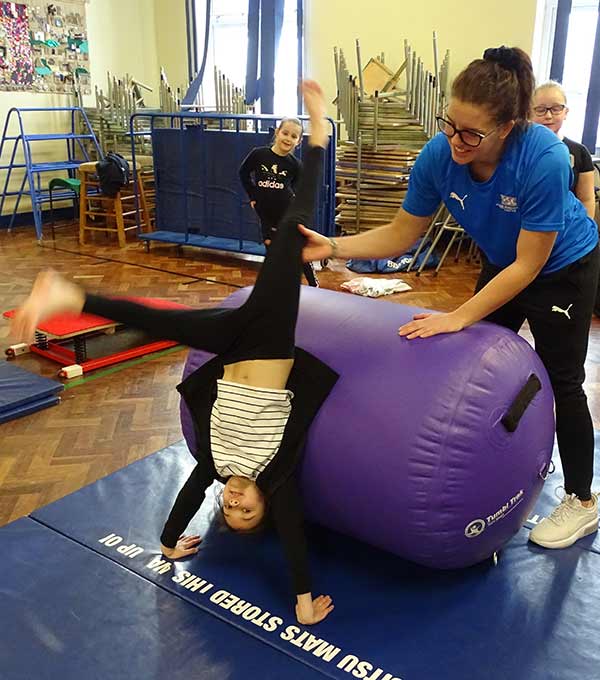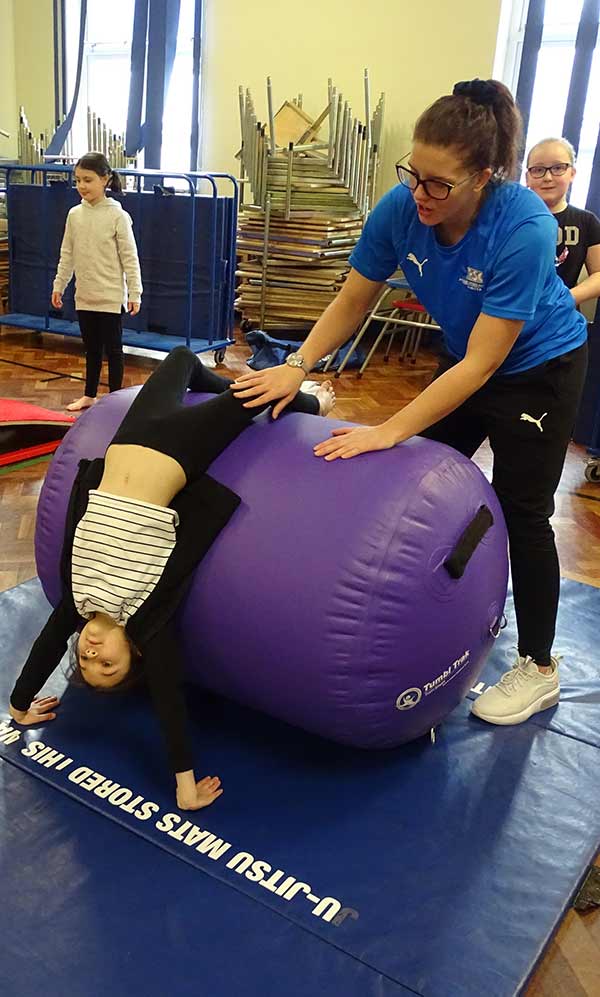 Gymnastics After School Club
PSCL offer Gymnastics Afterschool clubs to both Key stage 1 and Key stage 2 at a variety of different schools across Manchester and Stockport. Our current clubs are continuously fully booked with lengthy waiting lists, we pride ourselves on Coach to Gymnast ratio providing all participants with specific coaching and opportunity for learning through the sport. The content of Gymnastics activities PSCL delivers always provide participants with the opportunity for physical and social development, communication and team building skills and independent performance development.
Below is a brief introduction to the activities we have listed on our exciting schedule.
British Gymnastics Core Proficiency Awards (BADGES)
Provided by British Gymnastics, this scheme gives all participants the opportunity to work towards targets and the next level of Gymnastics. Participants love the opportunity to gain Badges and Certificates in these sessions.
Rhythmic Gymnastics Ribbons
Access to inflatable Gymnastics apparatus
Teaching of Advanced Gymnastics Skills
Free running and parkour style activities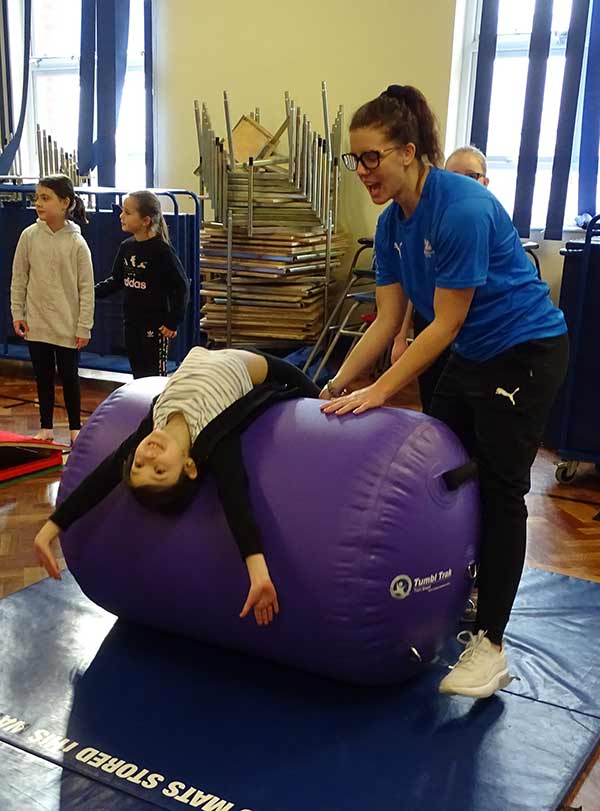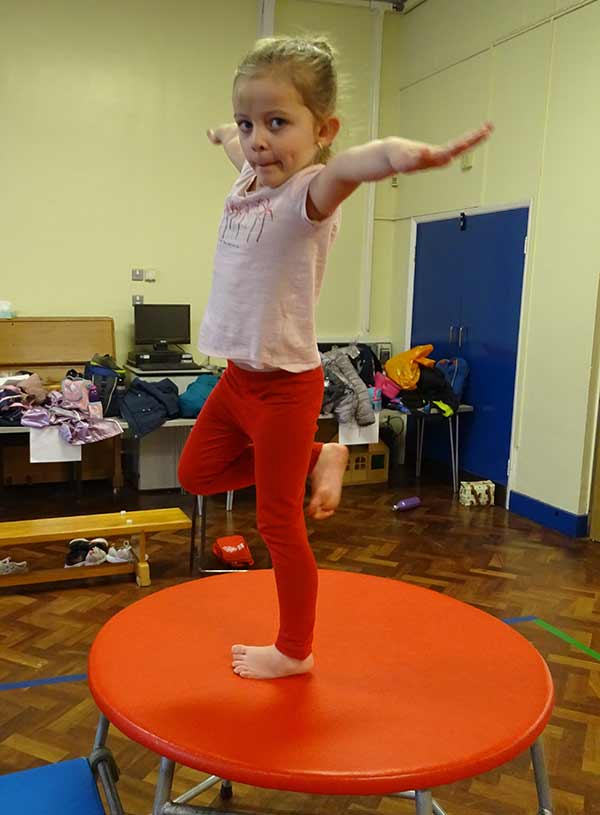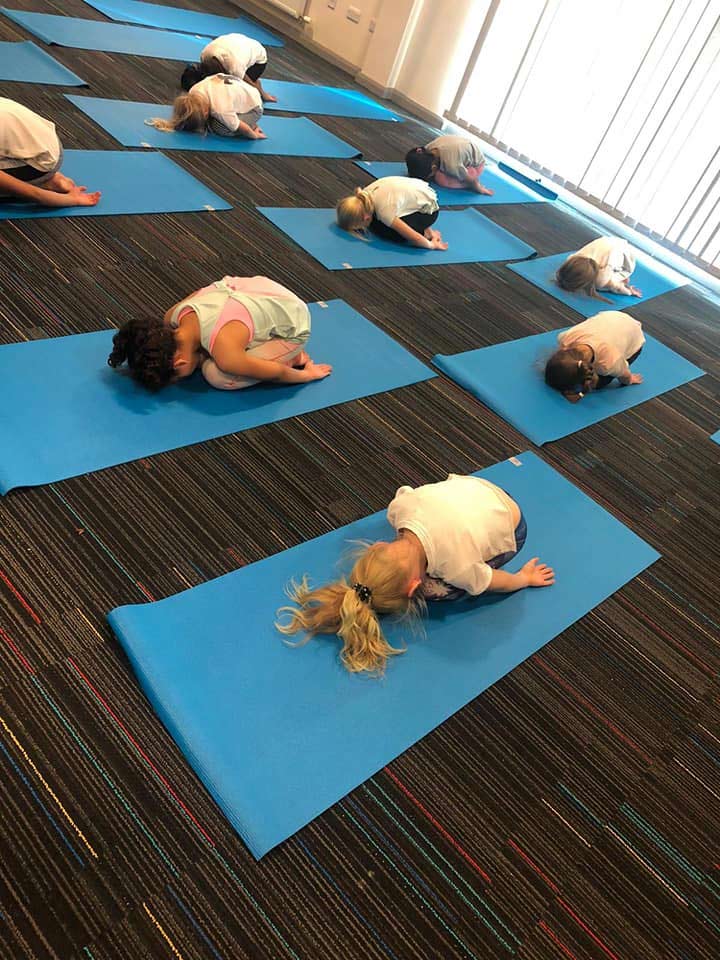 Holiday Courses
Gymnastics has proven to be a very popular choice of activity for PSCL's families at all our holiday course venues. With sessions running all through the day, all children have the access and opportunity to learn and practice new gymnastics skills and also engage in fun Gymnastics based games such as obstacle courses and free running/parkour style races. Below are just a handful of exciting activities we have to offer on our Gymnastics holiday course schedule.
Below are just a handful of exciting activities we have to offer on our Gymnastics holiday course schedule.
Rhythmic Gymnastics ribbons
Teaching of tumbling skills
Blow up Gymnastics apparatus
Varied apparatus including climbing frame
Gymnastics floor and apparatus routines
Free-running and parkour style activities and teaching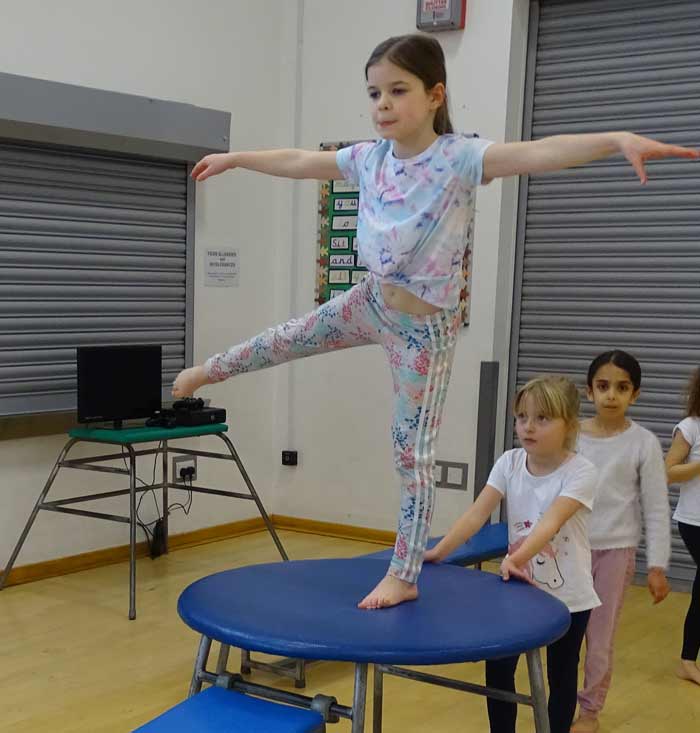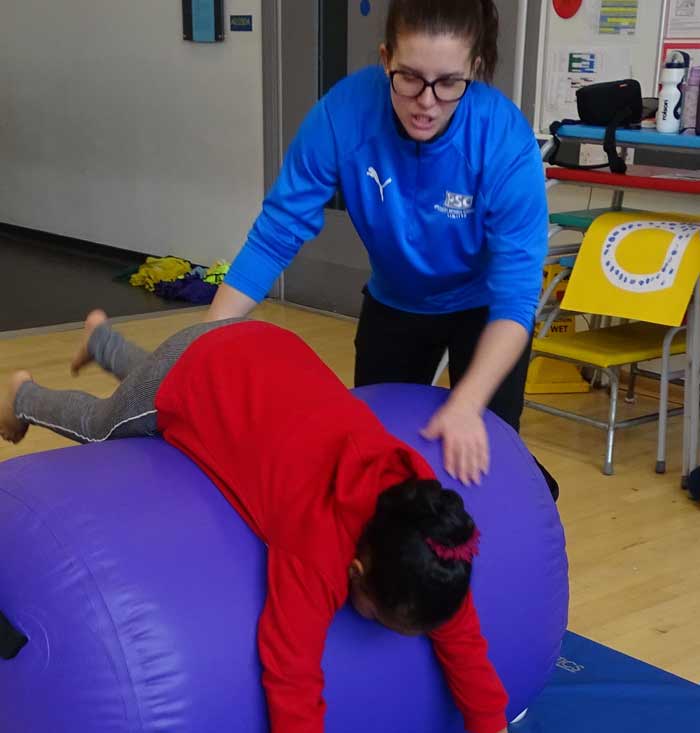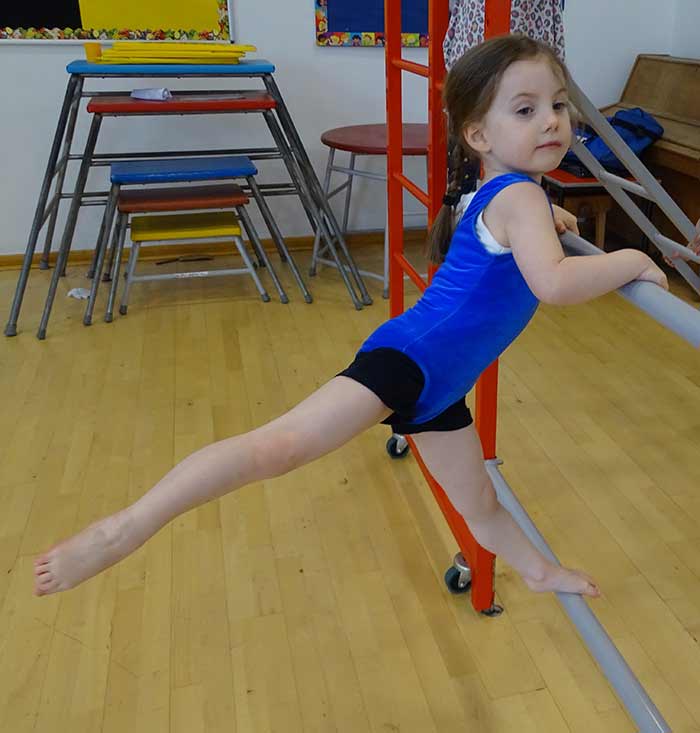 The Benefits of Gymnastics
The wonderful sport of Gymnastics has a multitude of benefits to all children. Not only does Gymnastics provide a good opportunity for health and fitness related benefits but contributes wholly to the development of social and mental qualities.
Good for health and fitness
Lays down a foundation for athletes
Builds excellent co-ordination of mind and body
Improves teamwork and communication skills.
Gymnastics CPD Support
PSCL provides Schools, Teachers and Coaches in Primary Education training and support for a sustainable Gymnastics program that enables easy assessment for progression, clear structured plans and is easy and fun to deliver. With clear outlined outcomes for year groups and an additional Glossary of skills document, our teachers have found the CPD we delivery informative, precise and easy to adapt and use. We deliver a range of different CPD methods to suit the needs of your school.
Planning & Assessment Support